Featured PhotoBlogs
PhotoBlog: Madrid Highlights!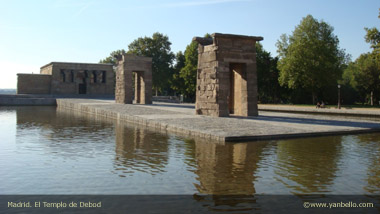 This photoblog features some of the places I like in Madrid. Some of them can be considered "classic" and/or "touristic"; other are just some of my favorite spots in the city... that is, if I am walking by in those places, I would usually stop for a moment and contemplate around... Here I share them with you... PhotoBlog: Madrid Highlights...

About my PhotoBlogs
I love travelling and photography, two highly synergistic activities... I enjoy capturing snapshots of the places I visit when I feel or find something special about them... Watching them back after some time, is like travelling back in time to those places. In my PhotoBlogs, you will find some of my photographs I made while traveling around... My PhotoBlogs...


News & Events
Introduction to People CMM in MADRID
I am teaching an Official Introduction to People CMM Course in MADRID (Spain) in OCTOBER 24-26th, 2012. This edition will be taught in English. this is the official Carnegie Mellon University – Software Engineering Institute (SEI) "Introduction to the People Capability Maturity Model® (People CMM® version 2.0)" Course (3 days-long). In this course the foundational concepts and structure of the People CMM® and the value it provides to the organizations that use it are explored. Especially recommended to people involved in strategic and tactical management of Human Capital/HR, in improving workforce management practices and for people leading teams and/or managers. Read more...


---
People CMM (V2.0) SECOND EDITION released
Carnegie Mellon University's SEI has released a new (2nd) edition of the People Capability Maturity Model (CMM), (Version 2.0). This new edition includes new material/chapters about...
Read more...


---
Why should you use the People CMM?
New updated edition of the article SpaceMinds® Green Paper: Why should I use the People CMM? In this Green Paper, some of the relevant scenarios or "business cases" of successfully using People CMM are shared, which can serve as reflexion-points while considering the study and adoption of People CMM. By exploring these scenarios together with my clients and prospect-users of the model, they often... Read more...


---